The Draft Environmental Impact Statement (DGEIS) was accepted by Common Council on February 16, 2016. The formal public comment period – which took place  from February 22, 2016 to April 22, 2016 - is now closed.
For more information on the DGEIS, please click here.
For information regarding the Green Code adoption process, please click here.
---
The Buffalo Green Code has been updated
The Green Code, updated and revised to reflect citizen input, was filed with the Common Council on October 22, 2015.
The Green Code translates the Comprehensive Plan's smart growth and sustainability principles into a Land Use Plan that will guide Buffalo's physical development for the next twenty years or more. The Green Code is further informed by specific plans for the waterfront (LWRP) and brownfield areas (BOAs). The culmination of the Green Code is an update of the 62-year-old zoning ordinance with a new "form-based code" that will implement these plans. The Green Code also reforms the city's outdated set of Urban Renewal Plans (URPs) by incorporating their relevant provisions into the new code and creating one citywide URP for the city's Homestead Program.
Download the Green Code documents here:
Land Use Plan
Unified Development Ordinance
Local Waterfront Revitalization Plan
Brownfield Opportunity Areas
Urban Renewal Plans
Draft Generic Environmental Impact Statement
---
A message from Mayor Byron W. Brown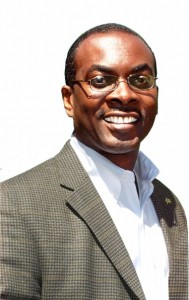 The Green Code is a historic revision of Buffalo's land use and zoning policies that will promote investment, facilitate job creation, and improve the environment. The work to create a healthy, sustainable, and prosperous community is already well underway, spurred by residents in neighborhoods across the city. The Green Code is designed to support and build upon these efforts.
From its origins as a frontier outpost, through the opening of the nation's interior by the Erie Canal, through its booming growth as a commercial hub and industrial powerhouse, through the pain of deindustrialization and economic restructuring – Buffalo has often thrived, sometimes struggled, but always endured.
Today the city faces some daunting challenges – an economy in transition, a legacy of environmental damage, vacant lots and abandoned buildings. But we also benefit from great neighborhoods, parks, streets, architecture, and – as always – people. The Green Code will give us the tools to confront these challenges and continue the work of rebuilding Buffalo.
The first step in this process is a Land Use Plan that will guide the city's development over the next 20 years. The second step is a new Unified Development Ordinance – the first in more than six decades – that will promote investment by making the development process simple, transparent, and responsive to the goals we share for our city.
Work on the Green Code has taken place through a broad-based community process involving thousands of residents, and building on two decades of citizen participation. Our goal is nothing less than the economic resurgence, community renewal, and environmental repair of Buffalo.
Let's continue working together to make this goal a reality.
Byron W. Brown
Mayor