A message from Mayor Byron W. Brown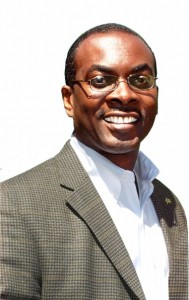 The Green Code is a historic update of Buffalo's development framework that will promote investment, facilitate job creation, restore the environment, and improve the quality of life for residents. Based on significant community input, the Green Code represents a truly comprehensive and strategic approach to guiding the city's physical development.
The Green Code process has been successful as a result of active citizen engagement and participation. More than 4,000 residents and stakeholders have already participated…but we're not done yet. To make certain that the Green Code meets our goals of economic resurgence, community renewal, and environmental repair, your continued participation is essential.
Over the weeks to come, the Office of Strategic Planning will be engaging the community through various outreach efforts. These will provide residents and stakeholders with an overview of the Green Code and its individual components, and outline the adoption process, including requirements under the State Environmental Quality Review Act.
As draft documents become available, please take the time to review them and participate in upcoming Green Code events, so we can continue this important work of building a better Buffalo.
Byron W. Brown
Mayor