A message from Mayor Byron W. Brown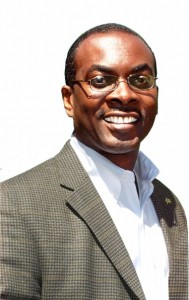 The Green Code is a historic update of Buffalo's development framework that will promote investment, facilitate job creation, restore the environment, and improve the quality of life for residents. Based on significant community input, the Green Code represents a truly comprehensive and strategic approach to guiding the city's physical development.
The Green Code process has been successful as a result of active citizen engagement and participation. To date, more than 5,000 residents and stakeholders have participated in the Green Code process. Last year I released the draft Green Code for public review and the Office of Strategic Planning followed up with dozens of community meetings, receiving substantial input from citizens across Buffalo. OSP staff is currently making final revisions to the Green Code based on this community input.
The final draft Green Code will be submitted to the Common Council, along with a Draft Generic Environmental Impact Statement, in the coming weeks. Upon acceptance of the draft Green Code, the Common Council will initiate the formal public comment period under the State Environmental Quality Review Act (SEQRA).
Please stay involved as this historic project moves toward adoption and as we continue the important work of building a better Buffalo.
Byron W. Brown
Mayor