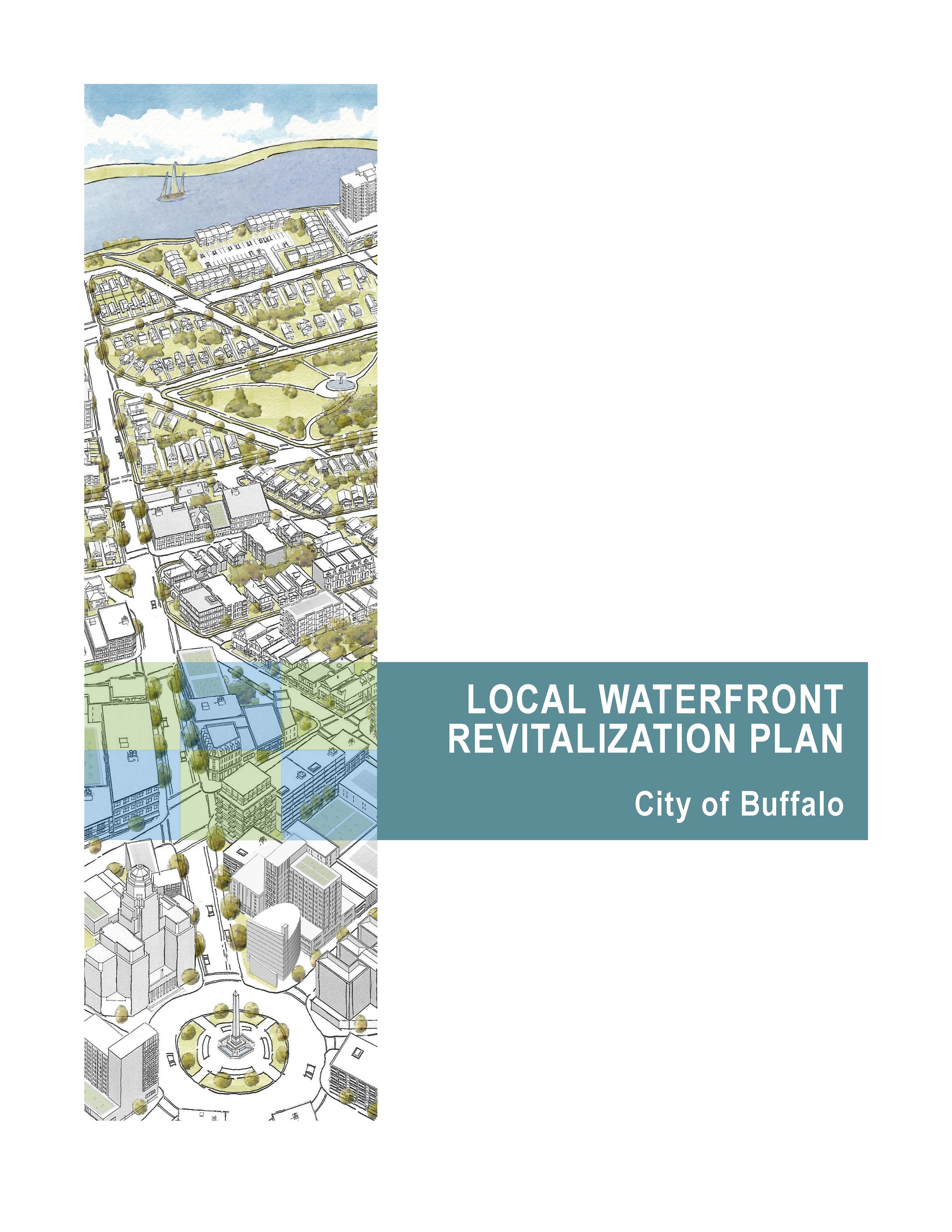 The Local Waterfront Revitalization Plan (LWRP) includes land and water use plans, as well as proposed projects, that will guide development along the City's coastal areas. The LWRP is a critical component of the Green Code as it will allow the City to tailor state and federal coastal management policies to respond to our specific circumstances and needs along the Niagara River, Lake Erie, Scajaquada Creek, Buffalo River, and Cazenovia Creek.
Buffalo's vast waterfront has historically played a principal role in the City's development and economic success. The LWRP will provide a coordinated program to efficiently implement the vision and strategies for the waterfront over the next 20 years, ensuring the transformation of our waterfront to once again be a world class asset.
---
---
Contents (June 2014)
The entire Document (75 MB) is available here or broken into sections below.
Cover
Table of Contents
Fact Sheet
Special Note: Planning For Buffalo's Outer Harbor
I. Local Waterfront Revitalization Area Boundary
II. Local Waterfront Revitalization Program Policies
III. Action Strategy (Proposed Uses and Projects)
Transportation Projects
Public Space/Amenity Projects
Public Facility Rehabilitation and Activation
IV. Local Implementation
V. State and Federal Implementation
VI. Consistency Review
VII. Stakeholder Engagement & Consultation
VIII. Inventory & Analysis